LOUISVILLE, Ky. (WDRB) — A phone call changed a life.
When Marcus Edwards answered the phone last September, the match he had been waiting for had finally come.
"I just broke down and cried," Edwards said.
After living for the past three years with failing kidneys, the husband and father of four was told by doctors the life-saving transplant could happen. The Jeffersonville man's surgery was scheduled for Oct. 18, 2021.
"It's like Christmas, like the Bears won the Super Bowl," Edwards said. "It's like my kids being born all mixed together. It was just this weight that just lifted."
Edwards had spent more than two years waiting for a kidney.
In the summer of 2019, Edwards learned his kidneys were failing, forcing him to spend three to five hours a day on a dialysis machine. With complications due to diabetes, Edwards set up a dialysis room in his home as he hoped for a kidney.
"I wasn't present, outside of the house with my kids, with their sports and different activities, because I couldn't really be that far away from the machine," Edwards said.
After months of dealing with dialysis, Edwards' wife surprised him with tickets to watch his favorite football team, the Chicago Bears in 2019. During the game, Edwards held up a sign reading, "I NEED A KIDNEY. O POSITIVE. 502-767-6267."
"I just grabbed a marker," Edwards said, recalling the moment he decided to make a sign. "And I mean, it had to be God."
A stranger sitting next to Edwards wanted to help. Jessica Jenkins told him at the game, "we're going to find you a kidney."
Jenkins posted a picture of Edwards holding his sign on social media. The viral post led to match with a woman from New Albany.
That match is giving him more years with his children, which feels especially significant on Father's Day.
"He's been through a lot," Edwards' son Alston Williams said.
"We play a lot of sports," MJ Edwards said. "It's fun to have them. They're cheering us on."
While Father's Day is for barbeques or golf for some, Edwards said its a day for counting blessings.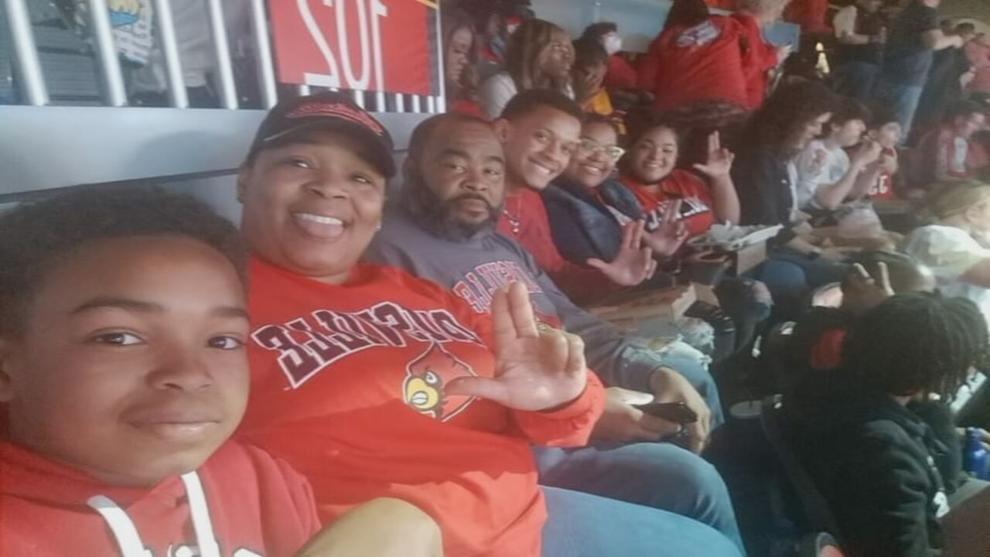 "It means a lot," Edwards said. "The thought of not having my kids is hard. The thought of not making it here is absolutely just devastating.
"My whole thing is I just need to make it to these milestones, you have four kids, there's going to be hopefully four weddings and hopefully a bunch of grandkids. Just wanting to be able to be there at their big moments."
Edwards still has the same phone number and said he still gets calls asking if he needs a kidney. He said he now directs people to their local kidney foundation, hoping it will help someone else.
According to Health Resources and Services Administration, around 106,000 people are on the national transplant waiting list. An average of 17 people die each day waiting for an organ transplant.
Over 90,000 Americans were on the kidney transplant waiting list in 2021.
Donate Life says 2,000 Kentuckians and Hoosiers are waiting for life-saving organs.
To join the Kentucky Organ Donor Registry, click here. To sign up to be a donor in Indiana, click here.
Related Stories:
Copyright 2022 WDRB Media. All Rights Reserved.
Southern Indiana father counts his blessings this Father's Day