Anderson Community Schools are discontinuing the high school basketball pregame routine involving the school's Indian mascot and maiden.
The board unanimously acted Tuesday night on recommendations from Superintendent Joe Cronk, which also included moving toward initiating a formal partnership with the Delaware Tribe of Indians to modernize some of the district's most visible traditions.
Under terms of the proposal, the Indians name and logo would continue to represent the district and its athletic teams, but the ritual is being eliminated immediately.
"We will continue our commitment to show our students that when the time comes, we do make right decisions, not necessarily the easy ones," Cronk said during his presentation to the board.
The partnership, he said, would give Anderson High School "a chance to modernize through interaction with actual source resources to advance the school traditions and continue making AHS a special place for our students to attend."
Shortly after a video depicting the basketball pregame routine — featuring the maiden and mascot plus the passing of a peace pipe among the school's cheerleaders — was posted to TikTok, district officials formed an internal task force that spent weeks meeting, researching and documenting the ways the district represents Anderson's Native American history.
Cronk noted that he and other ACS officials had heard from hundreds of people, both Native Americans and other ethnicities, from around the country about the issue.
"Really, all the comments that we had cluster around the dance and the peace pipe ritual," Cronk said.
"That's the part that we're moving out. This is why we wanted to work with the Delaware Tribe of Indians, because it's their chief that we say we're honoring. Working with them, that's the one thing they wanted to see gone because it doesn't honor them. It mocks them."
Several residents and representatives of Native American groups spoke before Cronk's presentation and recommendation, all of them stressing that Anderson schools find themselves in an environment where adherence to tradition can sometimes cause pain and disrespect.
"I have no emotional connection to the mascot I grew up with," said Maria Alexander, a homeschool parent who has lived in Anderson since 2000 and plans to enroll her two children in ACS next year. "I have a connection to the people I grew up with."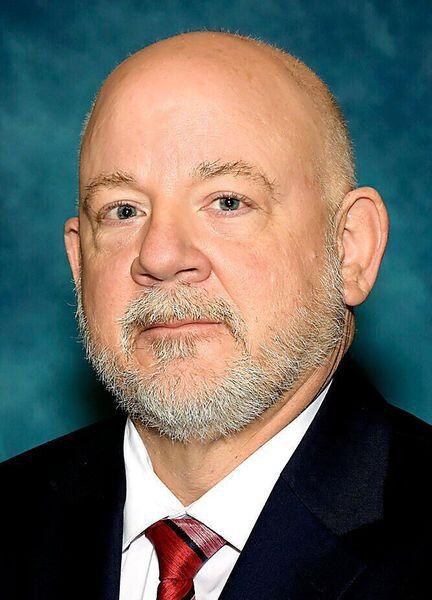 Members of the American Indian Movement who attended Tuesday's meeting and spoke in favor of abandoning not only the pregame routine but also the Indians name and logo, expressed disappointment and confusion, saying that eliminating that custom isn't enough.
Others said they'll need to see more evidence of principled intentions before they can support the proposed partnership.
"We always want to honor our traditions, honor our heritage, honor our chiefs, honor the people," said Tony Lungabardi, a member of the Wind River Shoshone tribe who addressed the board during the meeting.
"If this can be done in a truly honoring way, OK. Trust can be hard. It can be a hard pill to swallow. We'll keep coming back, and we'll see if they're true to their word."
Indiana school district eliminates mascot, pregame routine