BROWNSTOWN, Ind. (WDRB) — A southern Indiana woman now has the title of business owner, and something she's dreamed about since she was a kid.
And that wasn't that long ago.
Kaylee Branaman, 20, owns Kay's Kafe and opened it back in January. The response she has gotten is one of shock.
"I've had so many people walk in and they're like 'I had no idea you were 20,'" Branaman said. "I'm like, 'Yeah, I am!'"
Branaman is still in college with six months to go. Initially she wanted to be a nurse but is now working on a business administration degree.
"I have always wanted to do that one day but I always thought it'd be something I'd do 40 years down the road if Brownstown still didn't have anything like this. Because it is such an untapped market," Branaman said. "From Brownstown, you have to drive about 20 minutes — or 15-20 minutes — to get to a good coffee shop because they're both the far side of Bedford and far side of Seymour."
After only a couple months, Branaman already has 10 employees and takes breaks whenever she can to study while being a student and a boss.
"It's very hard," she said. "Some weeks are better than others. A lot of it had just been trial and error. That was the hard part of like 'OK, I am up until 11 at night doing things that needed to be fixed throughout the day but then I have to get up at 5 in the morning to come back in.'"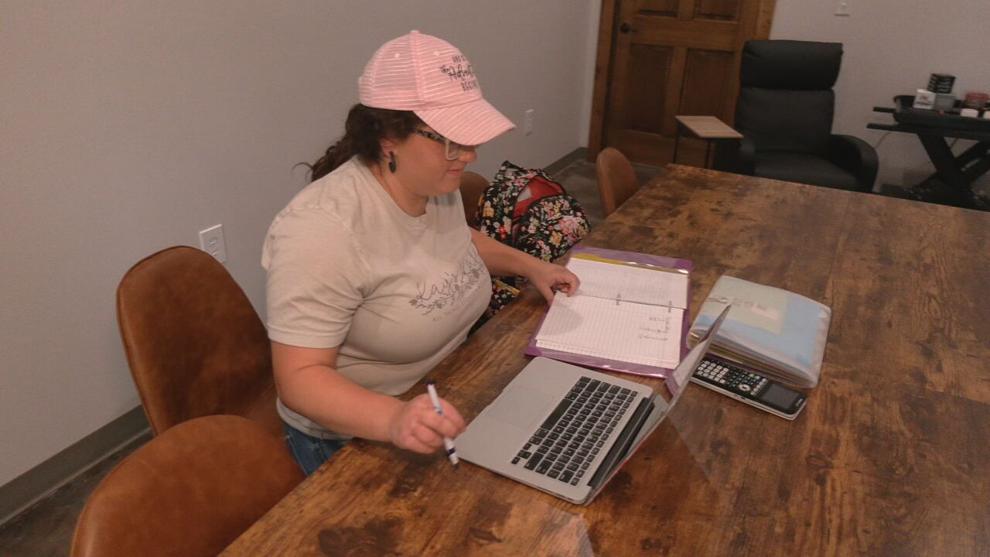 Many days, she can work 10-12 hours a day whipping up treats like ice lattes and fruit smoothies. Kay's Kafe also offers bagels, cupcakes, bread and cookies. She eventually hopes to add breakfast food and light lunches or even a second location.
In the meantime, Branaman said her shop is a blessing and hopes it's the same for others.
"Part of this has taught me to just step back and let God take control of my life and just see where it takes me," she said.
Kay's Kafe is located at 214. S. Sugar St. in Brownstown. For more information, click here.
Copyright 2022 WDRB Media. All Rights Reserved.
20-year-old southern Indiana woman opens her own coffee shop